Abusive political commentator 'Savukku' Shankar sentenced to 6 months in prison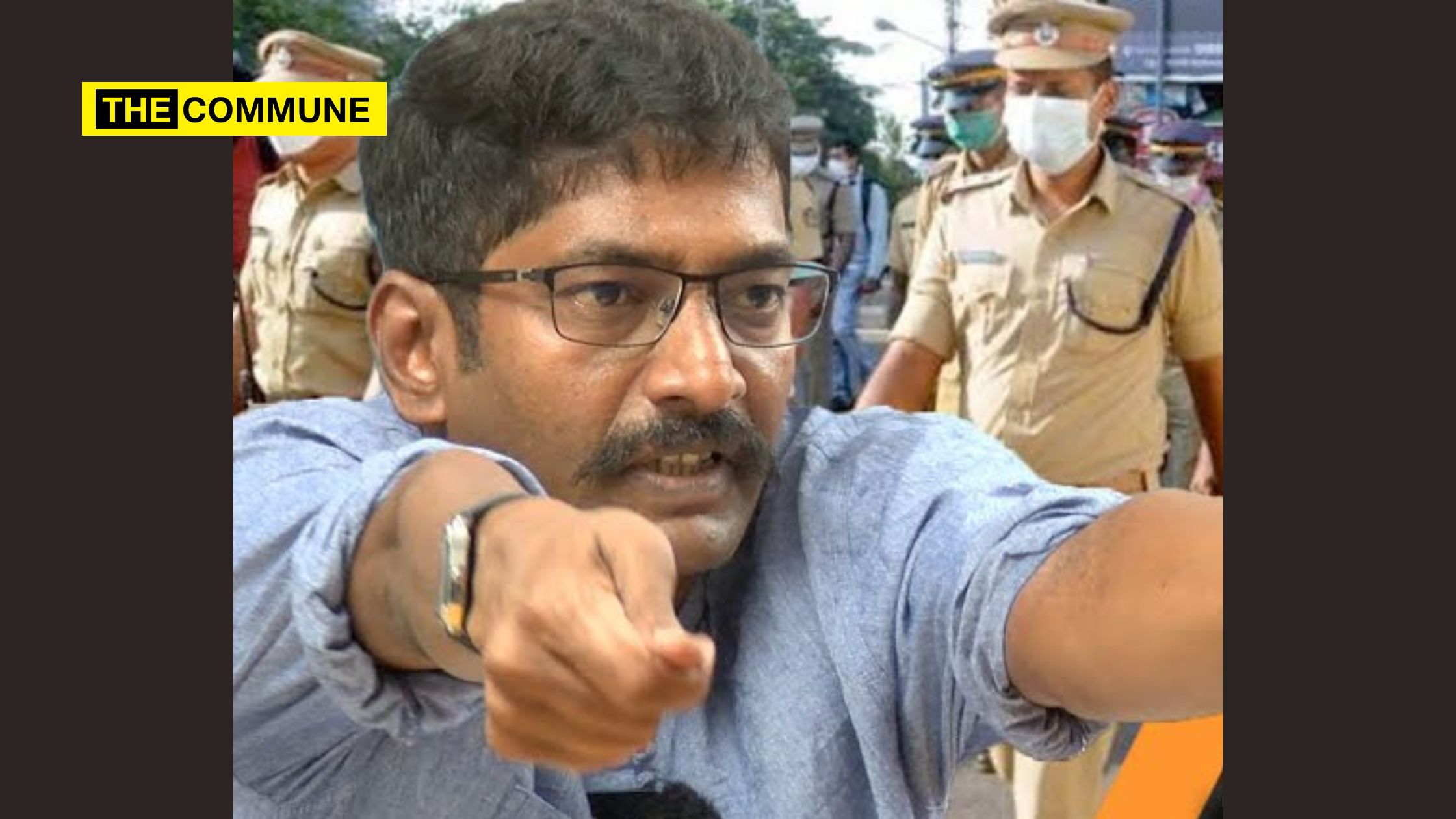 The Madras High Court on Thursday, September 15, 2022 sentenced the rabid rude political commentator "Savukku" Shankar for contempt of court.
Shankar, who runs a blog named "Savukku", is also featured on several Tamil YouTube channels, identifying himself as a "senior journalist". He is known for his abusive behavior on social media targeting politicians, journalists, judicial and government authorities.
The so-called "senior journalist and whistleblower" had commented on Judge GR Swaminathan and his judgments in a number of interviews, including on his own YouTube channel.
In a tweet posted on July 18, 2022, Shankar hinted in his tweet that Judge GR Swaminathan had "met someone" at the Azhagar Temple in Madurai in connection with the case against prominent Tamil YouTuber Maridhas, a critic of the DMK.
அய்யா எதுவா இருந்தாலும் என் கிட்டயே கேக்கலாம். கோர்ட்டில் பேச வேண்டாம்.

மாரிதாஸ் வழக்கு விசாரிக்கும்போது, ​​ஒரு நாள் காலை 6 மணிக்கு அழகர் கோவிலில் யாரை சந்தித்தீர்கள்? @LiveLawIndia pic.twitter.com/KA6nAWDFnl

— Savukku Shankar (@Veera284) July 18, 2022
In the court's earlier order to bring contempt proceedings against Shankar, Judge GR Swaminathan said Shankar's recent tweets had "crossed the Lakshman Rekha".
Judge Swaminathan noted that he was initially of the view that Shankar had the right to comment on his judgments, but the recent tweet had cast doubt on his integrity, which amounts to contempt of court.
In an interview with the YouTube channel Red Pix, he said that "the entire upper judiciary is riddled with corruption".
Following his tirade against Judge GR Swaminathan and the judiciary at large, the Madras High Court filed suo-motu charges against the vile political commentator.
Earlier on September 8, 2022, Shankar filed an affidavit with a motion requesting an 8-week extension to file his response.
In his defence, Shankar said his remarks "the entire upper judiciary is riddled with corruption" were a statement made during an interview and not as part of a prepared speech.
The words are part of a larger statement. When taken out of context and taken as a standalone statement, it may seem that it could have been worded better. However, when heard in context and when the circumstances in which the conversation took place are considered in full and when the before and after statements are considered, this honorable court will believe me when I say that the statement does not show and is not intended to disrespect the Honorable Court or scandalize the Court," Shankar had stated in his affidavit which he posted on his website.
"Savukku" Shankar was also accused of harassment, harassment and defamation by a journalist named Sandhya Ravishankar.
The so-called "whistleblower" is a serial abuser and has spat venom at individuals on different occasions. He once called for genocide against the Tamil Brahmin community. He had called the Honorable President of India Ram Nath Kovind a "slave dog". He made several unwarranted and rude comments about Prime Minister Narendra Modi. He had referred to Finance Minister Nirmala Sitharaman as "Oorgai Maami," a caste and sexist reference to her identity as a Brahmin and a woman. Zoho CEO Sridhar Vembu was also targeted by Savukku Shankar and constantly harassed with caste talk. In 2014, his website "Savukku Online" was banned by the High Court for publishing defamatory articles against Sun News newsreader and lawyer Mahalakshmi. There is also an ongoing CBI case regarding this case.
Click here to subscribe to The Commune on Telegram and receive the best stories of the day personally.