Inside Melbourne Township where members have to disagree with each other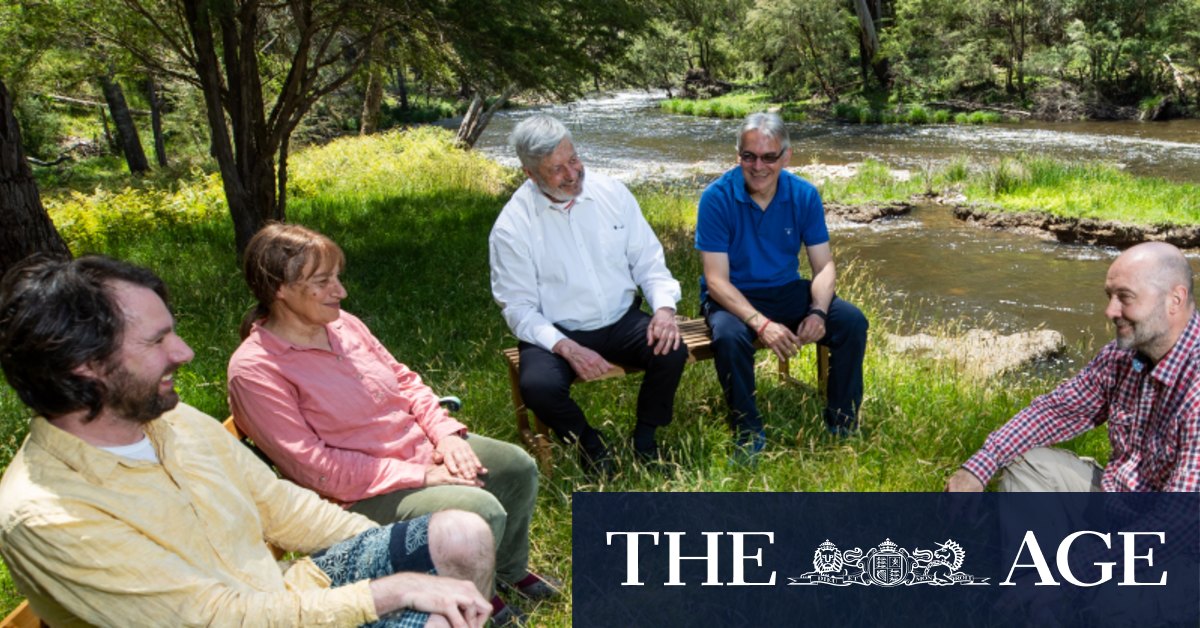 "We argue…most of the time we agree to disagree," says Sandy Kouroupidis, a multi-faith resident of Faith Communities Council of Victoria.
"It gets vocal…but in the end, we laugh…and Father John, you love the fight."
Father John, who is retired but still says Mass in various Melbourne parishes, stops short of admitting his comrade might be right.
"Sometimes I would have a more definitive point of view than sometimes I feel [is] a little less flexible than Sandy's…so I'm sorry I got carried away," he says.
"I think what we've achieved is just the tip of the iceberg…but it takes extraordinary sensitivity."
Curious grouping is the antithesis of much of what happens in the modern world, where everyone has an opinion, but it seems like many have lost the ability to tolerate opposing viewpoints.
"It's a brotherhood, a brotherhood that cares for each other," says Father John, who teaches spirituality, meditation and interreligious relations at the College of Theology.
"Diversity allows us to meet in depth…when both eyes look at a jar, they don't see the same thing – only with both can you perceive depth."
This hermitness and "brotherhood at the table" perhaps offers lessons to those who find themselves in the echo chambers of social media where everyone agrees with each other and asserts their belonging by condemning, or by canceling, anyone who disagrees.
"When a person is safe in himself, he is not threatened by a different point of view," says Father John.
"[But] not everyone can do that. You need a specific type.
There is a careful screening process for new members and Father John, who owns the property, notes that they have already had to ask someone to leave.
"This person was not cooperating. Isolate yourself, set up a separate existence," says Father John.
Kouroupidis agrees that their monastic way of life suits few people and points out that all residents have studied more than one "religious tradition".
"We have to be very selective about who comes into the house," he says.
"You really have to learn the art of listening.
"There is a difference between tolerating and accepting – [it requires] really try to understand the difference.
Although the ashram is closed to the public, Father John is open to growing its ranks.
"You could extend it to someone who is an atheist…but would they want to?" he says.
The brotherhood was recently tested by a problem that many families face this Christmas: they have an anti-vaxxer in their ranks. The group decided that the person would be allowed to stay because kicking them out for their different views was unethical in the community.
"We have an anti-vaxxer in our community. We had to have a strong consensus.
So what exactly are they chewing fat on every night?
"We discuss China, Trump, whatever everybody discusses," Kouroupidis says.
But what about football and reality TV?
"I'm happy to discuss these things, but nobody else wants to.
"There's a lot of laughter. A community without laughter, there's something wrong.
Fascinating answers to complex questions delivered to your inbox every week. Sign up for our new newsletter Explanation here.